FUTURE TECH-LAB PARTNERSHIP FOUNDING!
Eduix together with Glowdom has agreed to become a founding partner for the University of Turku Future Technology Lab in Windhoek. The opening ceremony was held on 5th November 2019.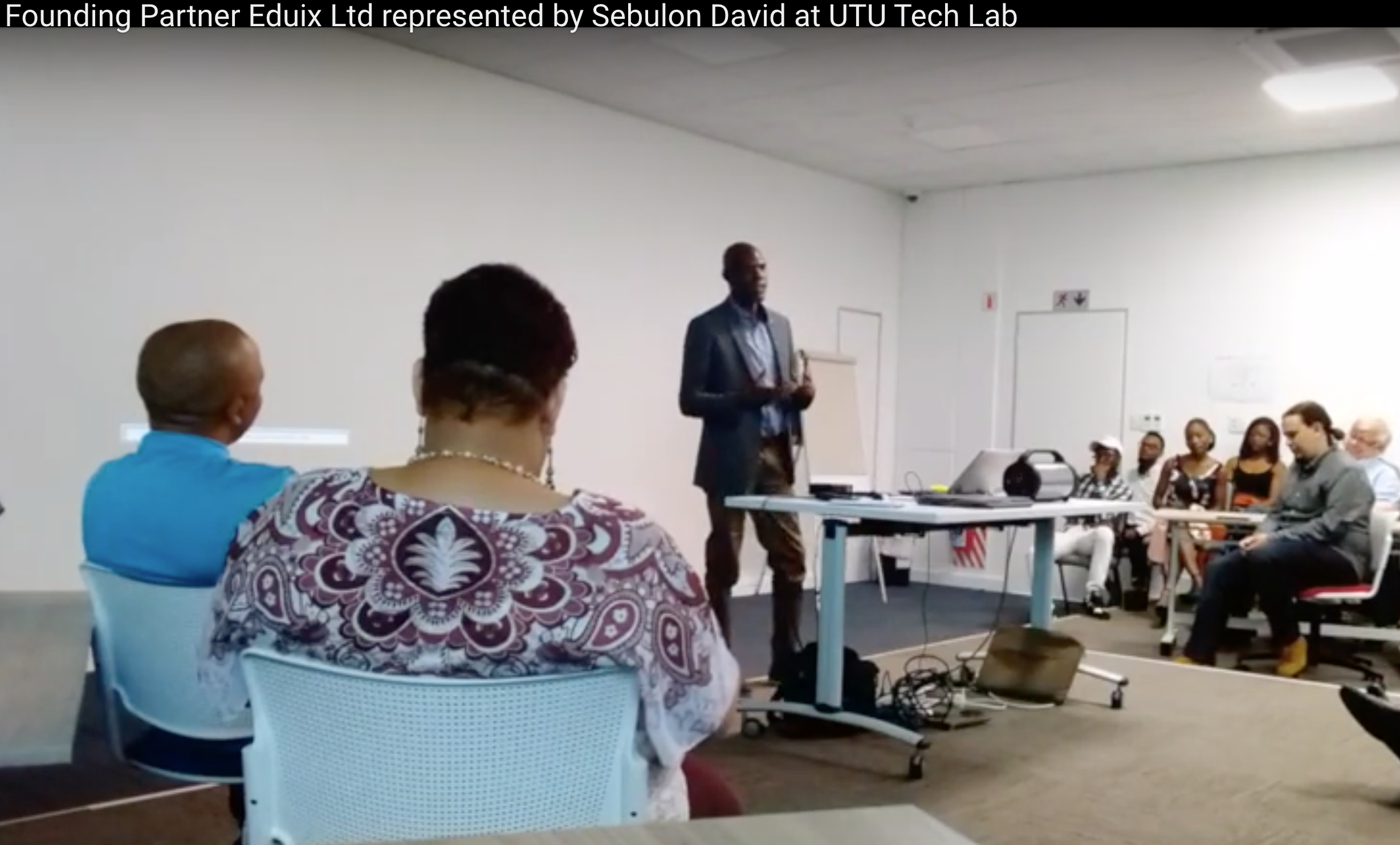 The University of Turku in Finland is an internationally competitive University whose operations are based on high quality, multidisciplinary research. University promotes education and free science and provides higher education that is based on research. The University is an active contributor to the international academic community. University of Turku has opened at the University of Namibia (UNAM) premises in Windhoek an overseas campus (UTUW), which is expected to meet sustainable development goals by functioning as a real-life lab for co-designing, piloting and validating future technologies in stable settings.
The aim of the founding partnership structure is to create a platform where both Parties can build the UTU Future Tech Lab (FTL) and its activities together at the overseas campus. At the same time, Eduix as a founding partner gets a permanent presence in southern Africa and gets even more connected with the future workforce, business-networks, potential clientele, and scientific qualitative and quantitative research. Eduix is investing heavily and actively in these efforts.
"It is a privilege for us to be able to actively develop practical common sense digitalisation in the whole of Namibia together with the academia. " says Mr Rami Heinisuo, the founder and CEO of Eduix Ltd and continues, "This is the first time that a Finnish university is truly aiming for making a long-term impact on things. Namibia and many other African countries have seen enough project tourists, and it is now high time that a more sustainable approach is taken across the board. In-depth and sensible partnerships among entrepreneurs, experts, developers, and researchers are the way forward."
Glowdom CEO and founder Sebulon David is just as enthusiastic: "The combination of sense, sensibility and business skills of the colleagues at Eduix is astounding. Co-creation and co-development task proceeds from plan to production in record times and the joint creative spirit combined with the hands-on attitude allows for great progress now and in the future. The founding partnership is one of the key building blocks for scalable capacity building in the efforts regarding education development through digitalisation."