The 4SmartGrowth programme, in cooperation with the Chilean partner Momento Cero, organized the event "Nordic Innovations in Education" on April 15th. The 2 days event aimed at highlighting Nordic companies who are developing cross-cutting digital solutions for emerging challenges in education.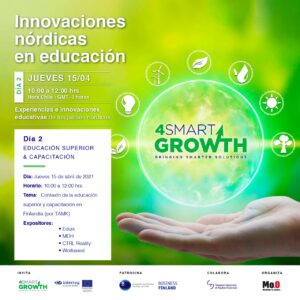 You can watch the whole event here!
Eduix participated in the second day of the event. The program started with the welcoming words of the Finnish Head of Mission Embassador in Chile, Eija Rotinen, followed by Virpi Heinonen from Tampere University of Applied Sciences, who gave an overview of higher education and training in Finland. Next, Eduix, MDH, CTRL REALITY, and WORKSEED presented their digital solutions for new trends in education.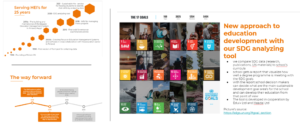 The presentation focused on our 25 years of experience working in the field of building a digital education ecosystem in Finland, as well as their goals for the near and long-term future. They are constantly integrating innovations to our digital solutions, such as implementing AI and machine learning to their products, as well as developing tools for building a sustainable education for the future.
If you are interested in knowing more about the future of Eduix products, contact Pauliina Halme (pauliina.halme@eduix.it) and Lais Oliveira Leite (lais@eduix.it) for further information.