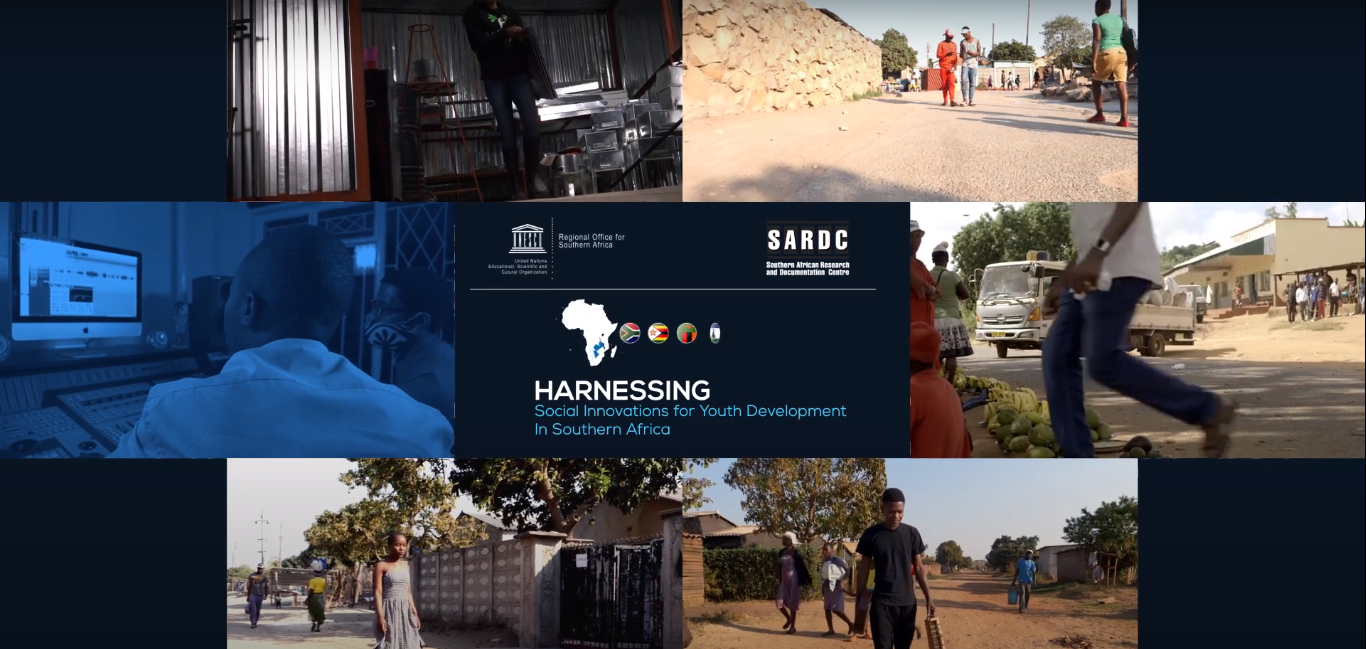 The UNESCO Regional Office for Southern Africa (ROSA) and the Southern African Research and Documentation Centre (SARDC) has designed programmes around Youth Development and Social Innovations in Southern Africa.
The two programmes are youth-led and have been designed through close engagements with youth organisations from several Southern African countries which include Namibia, South Africa, Zambia, Botswana and Zimbabwe.
The programmes call for:
Harnessing Social Innovations for Youth Development and Transformation in Southern Africa.

AfriNet – "Giving Voice to the (SDG) Generation. Engaging Young Women and Men as Partners for Development in Southern Africa"
The online campaign will run from January – March 2021 and appeals to potential donors and partners to fund the two youth-led Programmes and to raise awareness among stakeholders on the need to provide support to social innovations and youth engagement in Southern Africa.
Glowdom is one of the youth-organizations selected to partake in the campaign focusing on "Social Innovations for Youth Development and Transformation."
"Glowdom's solution is based on two software products that are modified to suit the local needs of the Namibian schools.
The first product, Formjack, is an easy-to-take-in and easy-to-use remote teaching platform and lesson planning tool to make queries to teachers, students, and parents. 
The second product, Collecte is a content management tool, by which teachers in schools and other institutions share content."
Both software are products of a Finnish company Eduix ltd, the software developer in the Finnish education sector with 90% of Finnish HEI uses their products.  
A digital education system is the solution to the education crisis in Namibia, and the two products have gained major popularity particularly due to the Covid-19 pandemic.
Glowdom together with  UNESCO and SARDC are calling upon all stakeholders and partners in supporting young people achieve their potential abilities.
More details on the Youth and Social Innovation programme from the attachments below.
Harnessing social innovations for youth development and transformation