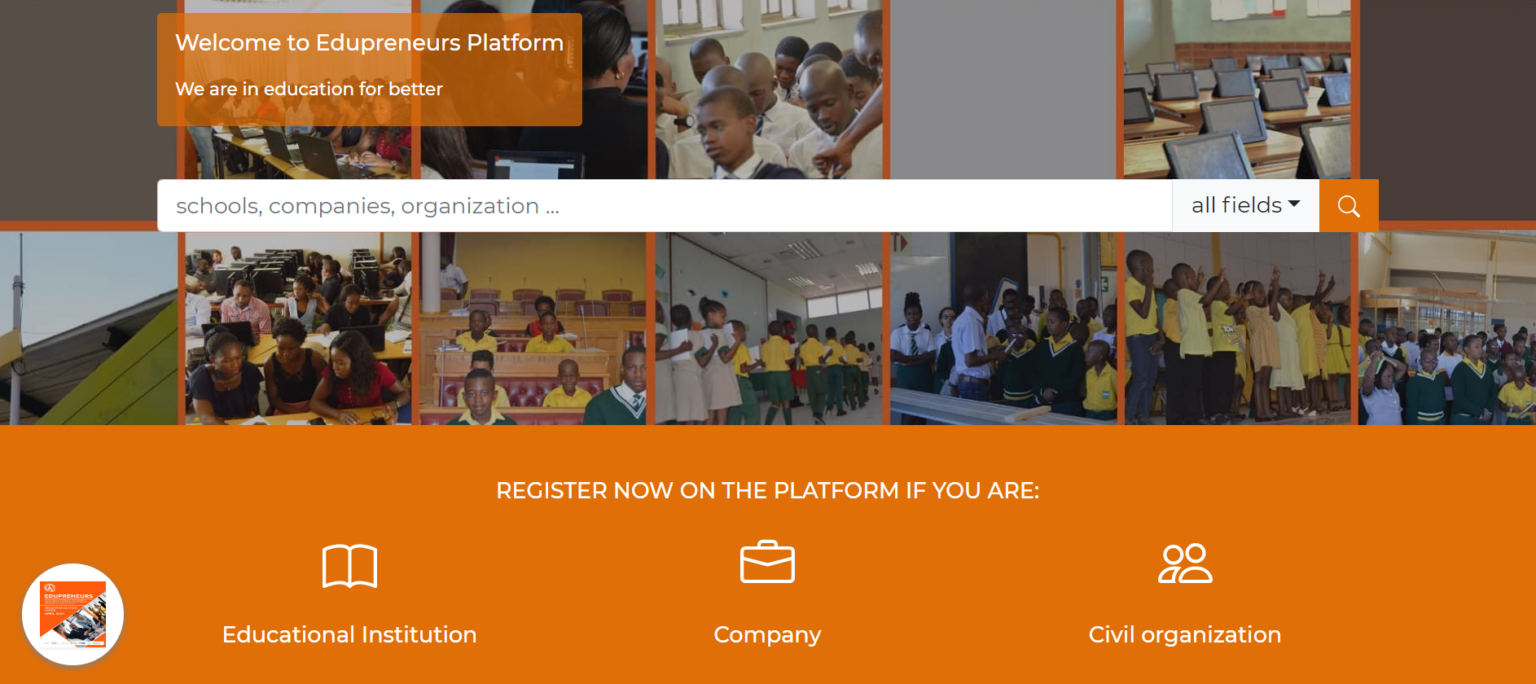 How does Edupreneurs platform support business ecosystem?
Firstly, we will explain what Edupreneurs platform entails.
Edupreneurs is a digital platform for regional strategic partnership launched in March 2021 by Glowdom, in partnership with Eduix, and the Namibian Innovation Institute (NBII). The Eduprenuers project got a funding from the Southern African Innovation Support Programme 2.
The platform primarily caters for education institutions (kindergartens, schools, and universities), education companies, and civil organizations that work with education.
Families, searching for education institutions, services and resources can as well leverage its rich resources. All stakeholders are exposed to the platform data of potential customers and suppliers across the region, and stand a chance to network with relevant B2B and B2C players, where they can promote their services and products.
As an example, the ecosystem created by the platform enables schools to use the platform to search for ICT suppliers, while companies working with ICT infrastructure, discovers them through the platform matching mechanism.
Registered users can create and publish content through its blog section, so all the stakeholders can contribute positively to a better-quality education in the Southern African region.