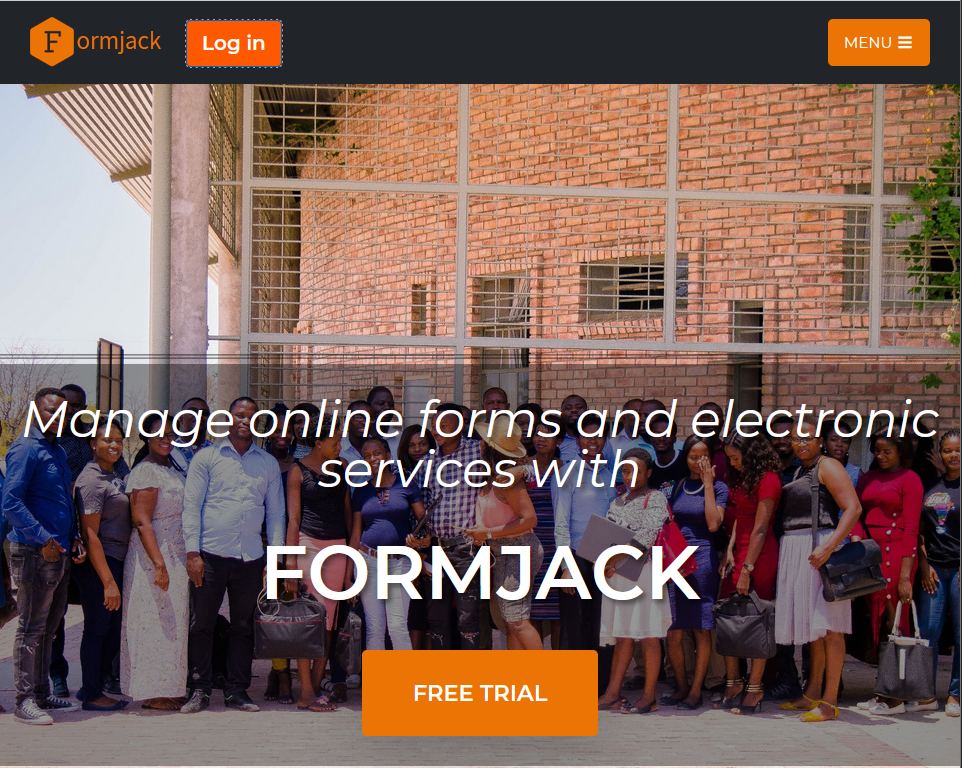 Are you struggling with data collection tools in your thesis project, online recruitment, or enrolments?
Maybe you are finding it difficult to get feedback from clients.
 Probably, you are an institution trying to create order and registration forms for customers.
Nowadays it's about how we collect data that matters in our business perspective and planning of projects. Formjack is an online form and workflow software, as well as an electronic service platform.
Today, Formjack comes as a handy tool as it surpasses basic methods through its flexible customization and formidable processing and reporting features. Immediately, you can project your gathered data in charts and graphs giving meaning and value trends and many more using its statistics programs.
I enjoy the payment options and capacity it gives to clients if you are working with online transactions. Besides, you can have Formjack installed on a server hosted by your organization. This will capacitate you to manage your installation and database according to your information security policy.
You could improve your professional value or business institution by using Formjack as a data collection tool! Click the link below to have more information about FormJack!!
Visit Glowdom and hear more of FormJack and other options available to you..